I'm not a big fan of adding grip enhancements to polymer pistols. I know there's a huge market for slip on grip enhancers, but I've never found one that made enough of a difference to be worth the trouble. Overall, I think the designers of polymer pocket pistols do a good job texturing the grips for a sure hold. There may be an advantage of having a more "hand filling" grip, but that would be adding bulk to the grip and in my opinion that defeats the main value of the small pocket guns. I want less bulk, not more bulk. I also find that the rubbery grip sleeves attract pocket link and can make it a little more difficult to slide the holstered gun into your pocket when getting dressed.
Since pocket pistols ride in the pocket, they are usually quite warm to the touch even if your hands happen to be cold. There may be some value in a tactile rubber grip if you are forced to use your pistol with cold hands. Cold hands aren't part of my routine so again this isn't a benefit for me.
I did come across something that I found quite useful recently.
http://www.tractiongrips.com/
Traction Grips makes pre-cut sets of rubberized grip tape for many popular brands of pocket pistols. It's also available in a few colors. Here's an example of a pre-cut grip installed on a Diamondback DB380. The pebble finish is grippy without being overly aggressive.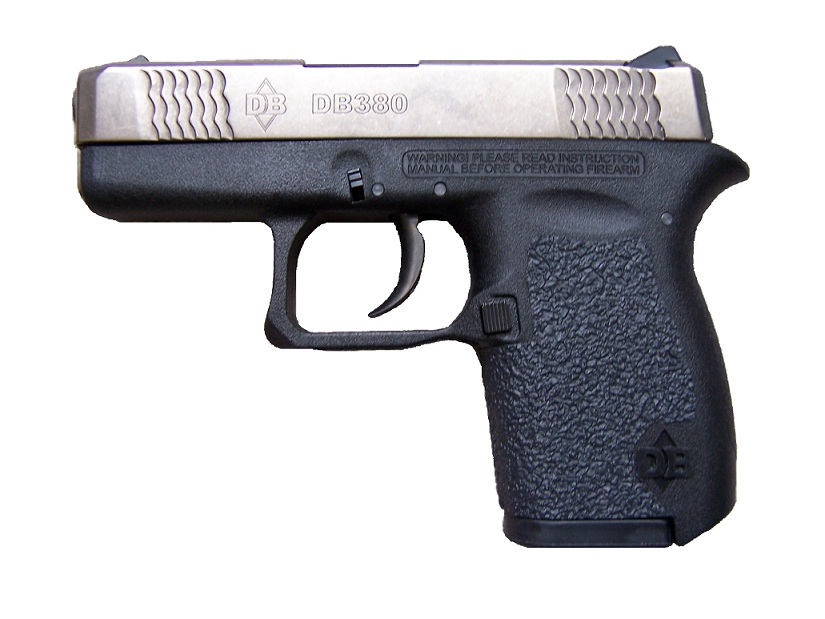 They also offer the "grit" type of grip tape and here's what that looks like installed on a Glock 26. I'm not a fan of the grit tape as any grit that makes it into your holster is going to end up scratching the finish of your slide when you drag the pistol in and out of the holster. Some folks dig this type of tape, so Traction Grips has you covered if you are interested in this type of grip.
I personally find that the Traction Grips Universal Grip Set has been perfect for my needs. It's a set of two bulk sheets of the traction grip material that can be trimmed to any shape or size and applied to specific locations needing some additional gripping surface. I cut pieces for the front straps of my 1911's and it made a big difference in their use. If you aren't comfortable around scissors, you can get the 1911 front strap grips pre-cut. The really nice part about the bulk sheets is you can put them on anything that needs a bit more grip. I ended up putting a bulk sheet of clear grip on the back of my cell phone case so I could put it up on the dashboard of my car without having to worry about it sliding around. You will find many uses for this stuff once you see how well it works.
For this blog I pulled out my veneer calipers and measured the thickness of the Traction Grips material. With the backing in place it's .026" as compared to 3M Rubberized Safety Walk which is .054" thick with the backing in place. This stuff really does add grip without adding bulk.
Here's another application of the Traction Grip material on a Rohrbaugh R9. If you wanted to go through the expense of having the front and backstraps checkered professionally, you would be looking at a project that would cost several hundred dollars. I'm sure it would look great and feel amazing, but what if you decided you didn't like it? For control, these small pieces of Traction Grip material have made all the difference in the world for me and I was even able to apply it to the magazine extension for even more grip and control.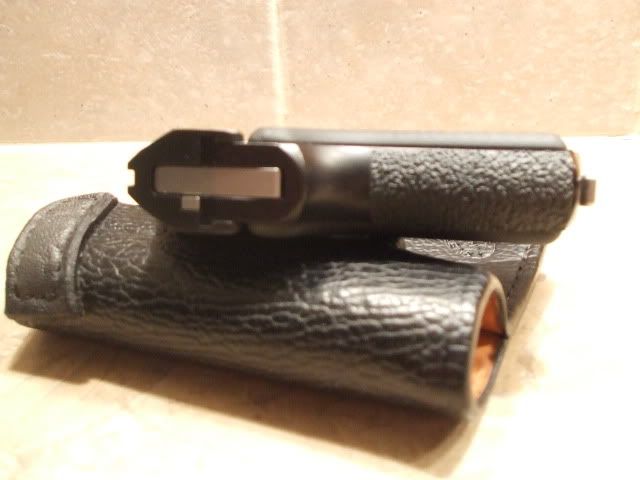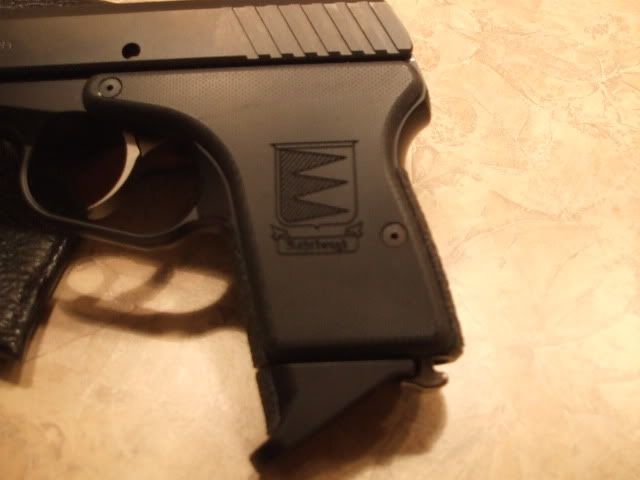 Traction Grips are made made in the USA. You can find them on Facebook as well as their website.
http://www.facebook.com/tractiongrips
I've included a few more pictures from their website that shows what a pre-cut kit looks like and also their sample material swatches in Gray, Black, and Black Grit. I've received Clear from them in the past, so that may also be available.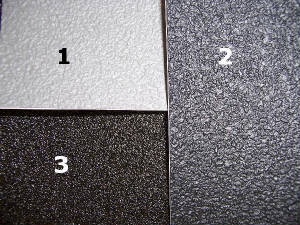 Prices are really quite reasonable. On the website, I see complete kits for Kahr pistols are $7.99. My favorite, the Universal kits are currently $4.99. I also know that some websites like the KTOG will have the occasional Traction Grips special offer posted up on the board. Great stuff at a super price. I encourage you to check it out if you find yourself in need of extra grip for your pocket pistol, full size pistol, or just about anything else around the house.