Based on the current blog views and the typical daily traffic trends, Mouse Guns and Gear will cross the 50,000 views milestone at some point late tonight or early tomorrow. I'm not sure if that's a big deal in the world of hobby blogging, but to me it feels like a big deal. I think I've done 50 posts in the last 8 months and it's been quite a bit of work, but it's not been hard work. I've really enjoyed doing it and have learned a bunch of stuff about taking better pictures, producing and posting videos, and several other social media skills that I never would have messed with otherwise.
I really appreciate the feedback from folks that have stopped by to read the blog. I've even "enjoyed" the pithy comments left on some of my YouTube videos. I guess you just have to take the good and the bad and hope it all balances out in the end.
I've got 3 more blog pieces in various stages of development that I hope to wrap up in the next few weeks. Followers of the blog also know that I'm supposed to be getting an early evaluation Heizer DoubleTap to review so I'm looking forward to that arriving at some point in the next few months. I've also decided to do more pieces on ammo and ballistics testing in the future now that I've completed my ballistics box. I really can't find much data on ammo performance from mouse guns with 2" to 3" barrels so I'd like to take that on as my testing focus. My first dive into
testing 9mm from short barrels
showed me how dismal some rounds perform at mouse gun velocities.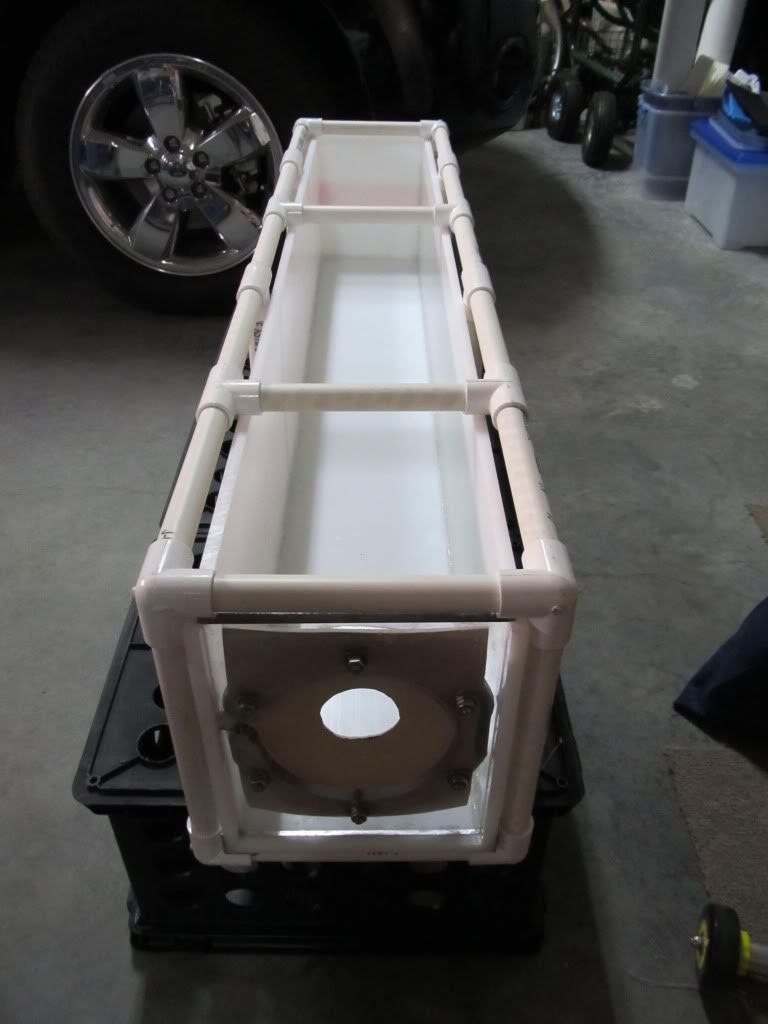 It's taken me 4 months of testing and trial and error to get to this latest prototype. I've blown up at least a half dozen other boxes getting to this point. Even though it's ugly, I think I'm going to be really happy with how this new box works. I've also invested in a second chronograph that will allow me to capture impact velocities of the captured bullets instead of measuring velocities as a separate test step. If nothing else, it will end up saving me money on ammo since I'll be capturing both velocity and terminal performance from the same shot.
Over the last few months I've been watching a bunch of YouTube videos from
TNoutdoors9
. He does a lot of neat stuff and it's been really interesting to see how his ballistics work has progressed over the years. Back in 2011, he started using Sim Test media for his ammo testing. I swapped a few messages with him today and decided to order my own box of Sim Test just in case I can't get the ballistics box working for me. I hope the box helps me weed through the good vs. not so good ammo quickly so I can do a follow up test with just the Sim Test media, calibrated to ballistics gel standards, to really capture worthwhile terminal performance data.
I'd like to give a shout out to Alan and Jacqui at
Remora Holsters
. You see Remora holsters in a few of my blogs because I think they are an excellent fit for my holster needs, and I use them frequently. Alan has been more than generous to me with several freebies over the last few months. So you can expect to see more of their holsters in future blogs like the LCR .38 vs. S&W Bodyguard .38 piece I'm working on. Remora is also an innovative company with new stuff coming out all the time. Keep a look out for their new Tuckable Remora holsters due to go up on their site later this week. As soon as I buy mine, I'll be sure to post a review.