Spring break is right around the corner and I really want to log some range time during my time off. Ideally, I could spend part of my range time with one or two items from my
2012 wish list
, but I doubt any of them will be available in time for the break.
I've never paid much attention to Taurus. A long time ago I had a PT-22 which was an ok little plinker and a short stop on my Mouse Gun journey. My most memorable experience with it was dispatching a ground hog that was causing issues out at our trap club. It didn't last long in the collection and found it's way into the pocket of someone else.
I was looking at the 2012 Taurus catalog today as I'm considering a 4" Tracker 992 SS, and came across this little gem. This was not on my 2012 wish list, but it's being added. I'm seriously going to pick one of these up for no other reason than to support a company that is willing to go where others have not. I'm also really interested to see how this DAO sub 1 lb. and sub 6" mini revolver will behave firing .380 acp cartridges. I'm familiar with revolvers built for rimless cartridges and have no problem using moon clips. I actually liked using them with a Smith and Wesson 625 as it made for very fast reloads and also easy to keep track of your spent brass. I've found very little additional information about this pistol other than what is listed in the 2012 Taurus Catalog.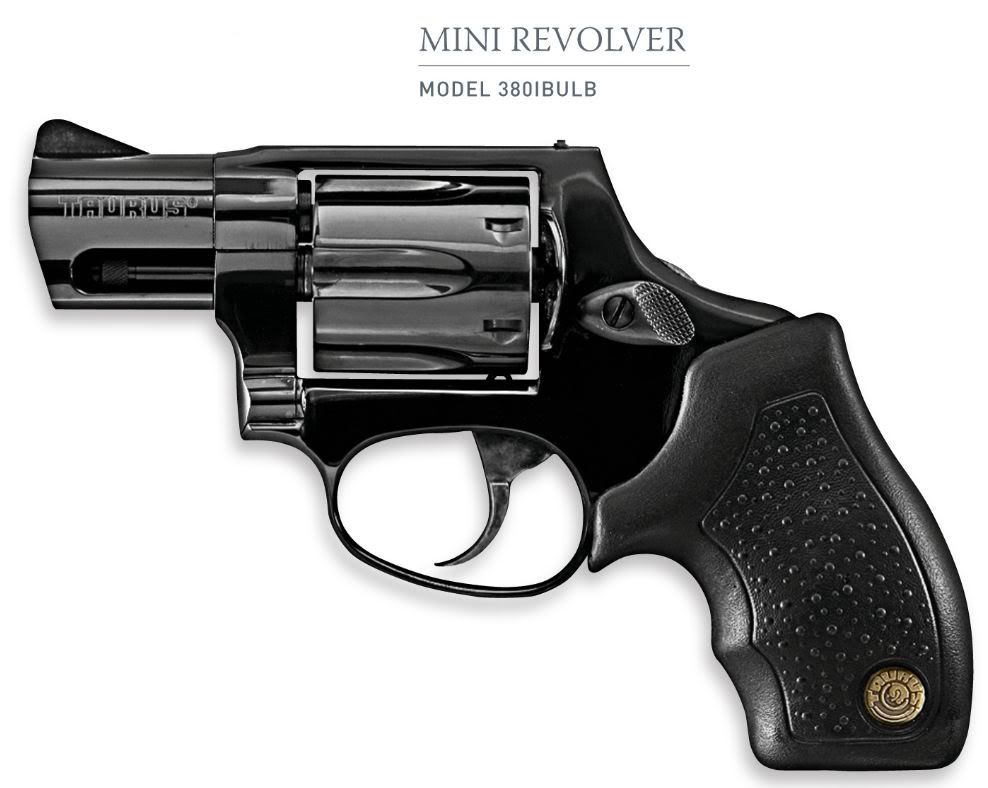 So look forward to a Mouse Guns and Gear review of the Taurus 380 Mini Revolver at some point this year.