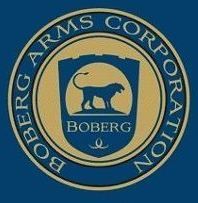 Earlier this week I received my second 2012 Wish List item. It was the Boberg Arms XR9-S 9mm pocket pistol that first started shipping out in September 2011. Based on my serial number, there have been less than 450 of these pistols made and shipped up to the time of my review.
I've never met Arne Boberg, the inventor/designer of the Boberg XR9-S, but if I ever do I'll shake his hand and say "thanks for daring to do things differently". I've had my XR9-S for a few hours, but I'm still finding new and unique stuff about it every few minutes. It truly is a unique piece of work that will bring a smile to your face if you've ever gone though the process of building something from scratch without being afraid to re-make, re-do, and re-engineer your prototypes along the way. I'll point a few of the neat things out as we go through the review.
If you want to know the whole back story on the development of the Boberg XR9 series of pistols, you are better off getting that directly from Arne on his website. My CliffsNotes version of the history is that Arne designed his unique feeding system around the .32 acp cartridge. Along the way he smelled the winds of change in the gun market and modified his design to work with 9mm ammunition. Another key decision point came when deciding on the size of pistol to produce with his unique feeding system. He opted for a pocket compact over a larger service sized pistol. Several prototypes and thousands of hours and rounds of test ammo later and the XR9-S (S is for Shorty) was born.
The specifications on the XR9-S are shown below along with the first of what I am sure will be many pictures. I find the pistol to be small and "chunky" and think it feels really good in my hand. Depending on your needs you may also want to know that the XR9-S allows for repeated striking of the hammer, does not have a last round hold open, and does not have a magazine safety.
Caliber: 9mm / 9mm+P
Capacity: 7+1
Length: 5.1"
Height: 4.2"
Width: 0.96"
Weight: 17.5 oz with magazine, unloaded
Barrel Length: 3.35"
Action: Rotating-Barrel Locked-Breech
Sights: Low Profile, Dovetail Windage
Sight Radius: 4.4"
Trigger Pull: 5.5 lb, 7.5 lb & 9 lb DAO
Safeties: 2 (DAO & Passive Firing Pin)





Frame:

7075-T6 Aluminum Alloy


Slide:

High-Strength, High-Toughness Stainless Steel


Springs:

Zinc-plated Music Wire


Grips:

High-Toughness Zytel (tm) Polymer


Pins:

High-Strength, High Toughness Stainless Steel


Internal Parts:

High-Strength Stainless Steel


Magazine:

High-Strength Stainless Steel, Laser-Welded Construction
Price: Available on the Boberg Arms website




So this is the Boberg. 8 rounds of 9mm +P in a package that doesn't even come close to covering your hand. Two design elements really pop out at first glance. They are the radical forward grip and forward trigger placement. I struggled a bit when deciding on a good commonly known pistol to use for size comparison. I ultimately decided that the Kahr PM9 would be the most apples to apples comparison. Some may think that the Rohrbaugh R9 would be a better choice, but how many people have seen a R9 in person vs. the PM9. The Kahr and Boberg also have similar dovetailed sighting systems while the R9 has sights machined into the slide. The pictures below show a good comparison of the size and width differences. Slide by slide comparison of width has the PM9 at .90" vs. the Boberg at .96". If you add the slide stop to the PM9 overall width, it increases to 1.108".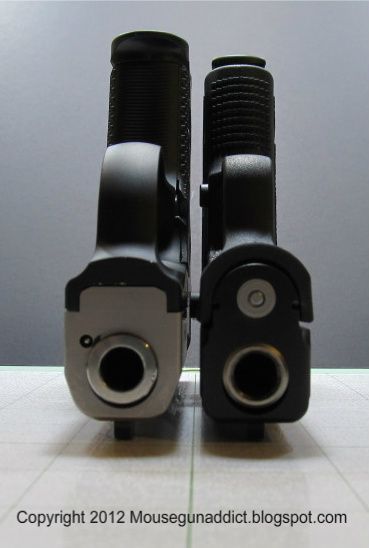 Some other things you may have noticed is the barrel wall thickness of the Boberg and you may be wondering why the recoil spring assembly isn't located under the barrel as it is on the Kahr. The recoil spring assembly is actually positioned to the left of the barrel in the photo above. It's size and off-center location are really quite unique. This positions the barrel lower in the grip and should help to reduce muzzle flip during firing. The forward positioning of the grip should also aid in controlling recoil during firing.
The last big design thing I'll mention are the magazines. When I first picked up a magazine, I thought to myself that the followers were missing. With closer inspection I saw that the spring itself acts as the follower.
The magazines look really strange when you first see them and here's the reason why. Unlike traditional magazines, like the Kahr PM9 magazine of the left, the Boberg magazines are loaded with the bullet tips facing forward. The Boberg magazines are of similar size to the Kahr magazines, but since they don't require a follower, you can fit 7 rounds in the magazine vs. 6 rounds in the Kahr magazine.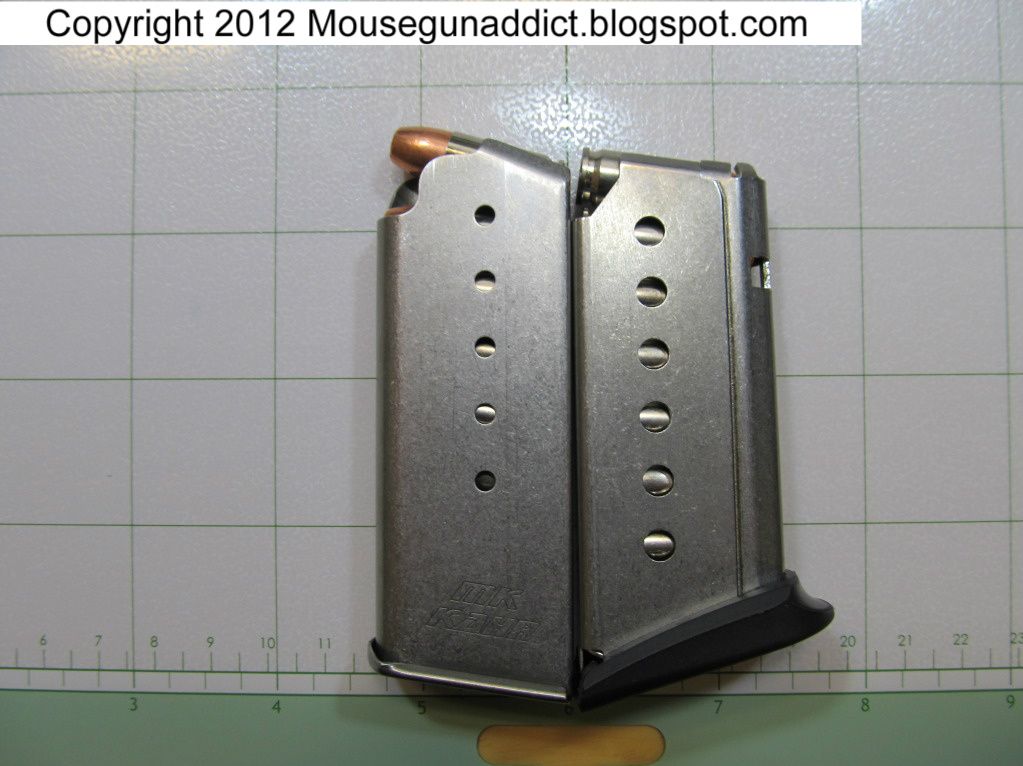 By now you are probably wondering how it's possible to feed ammo from a magazine with the bullets positioned in reverse. Therein lies the main design element that makes the Boberg such a unique pistol. Rather than shove rounds out of the magazine and into the chamber, the Boberg system pulls the cartridges out of the magazine and lifts them to chamber height so the slide can then push them into the chamber. This loading system is the key to why a Boberg XR9-S, that's smaller in length than the PM9, can have a barrel that is actually .35" longer than the PM9's 3" barrel. If you really want to see how this works, you can take a peek at the patent filing
HERE
. The link will open up a Adobe PDF document that has a copy of the patent filing. Alternately, the Boberg website has link ot a CAD animation of the feeding system which is located
HERE
. The CAD animation lets you move frame by frame through the firing, extraction, and feeding process. It's pretty cool.
I made an unboxing and field stripping video to give you a little more background on the pistol and how it is taken down for cleaning and lubrication. I also call out two different carry options for the XR9-S.
I didn't have the forethought to get in line with the high dollar custom leather holster makers when I found out I was only weeks away from receiving my XR9-S, so I ended up modifying a Remora Size 3 DB9 holster to work with the Boberg. It worked perfectly after removing the small section of stitches and is really quite comfortable at any IWB location between 12 and 3. I've been wearing it at 2 with a forward cant and it's almost invisible with an un-tucked tee-shirt. With the right pants, I can also run this rig in my front pocket. At a total loaded weight of under 23 oz. it's a pocket full, but less of a burden than pocket carrying a Glock 27, which I will do from time to time.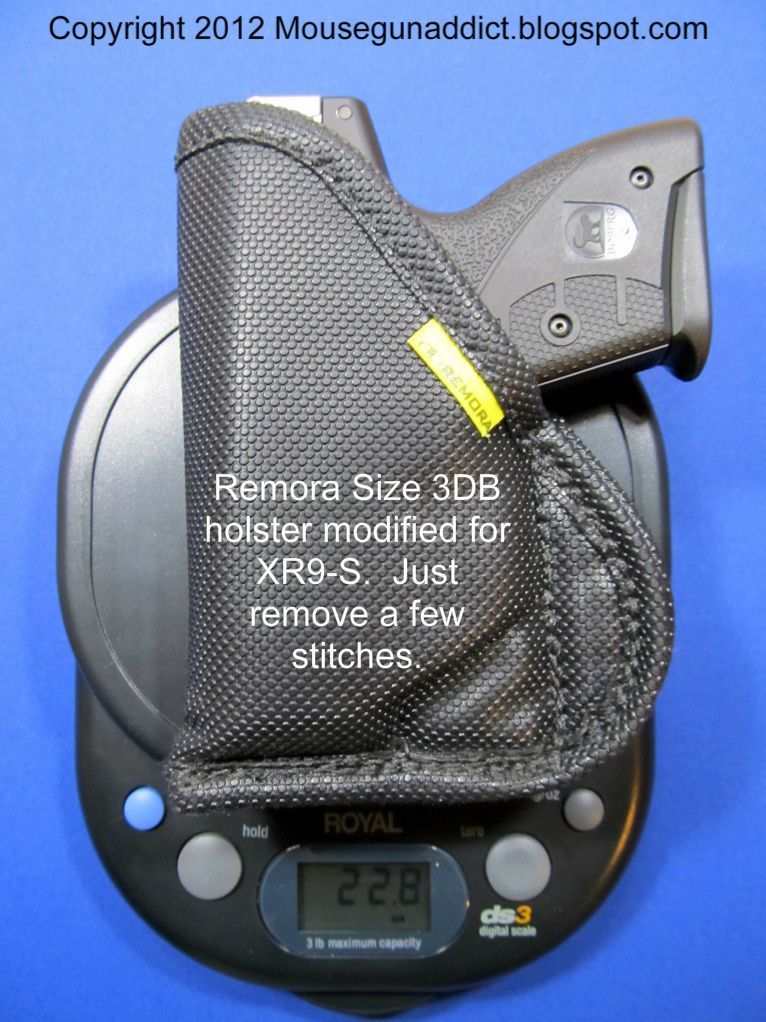 Everything up to this point has been all just desk work. It's time to get this pistol out to the range and really wring it out with a few hundred rounds. I plan on running a good mix of FMJ and personal protection JHP through the pistol and doing some comparative velocity testing against the Kahr PM9 and a Glock 27 with a factory length 9mm conversion barrel installed.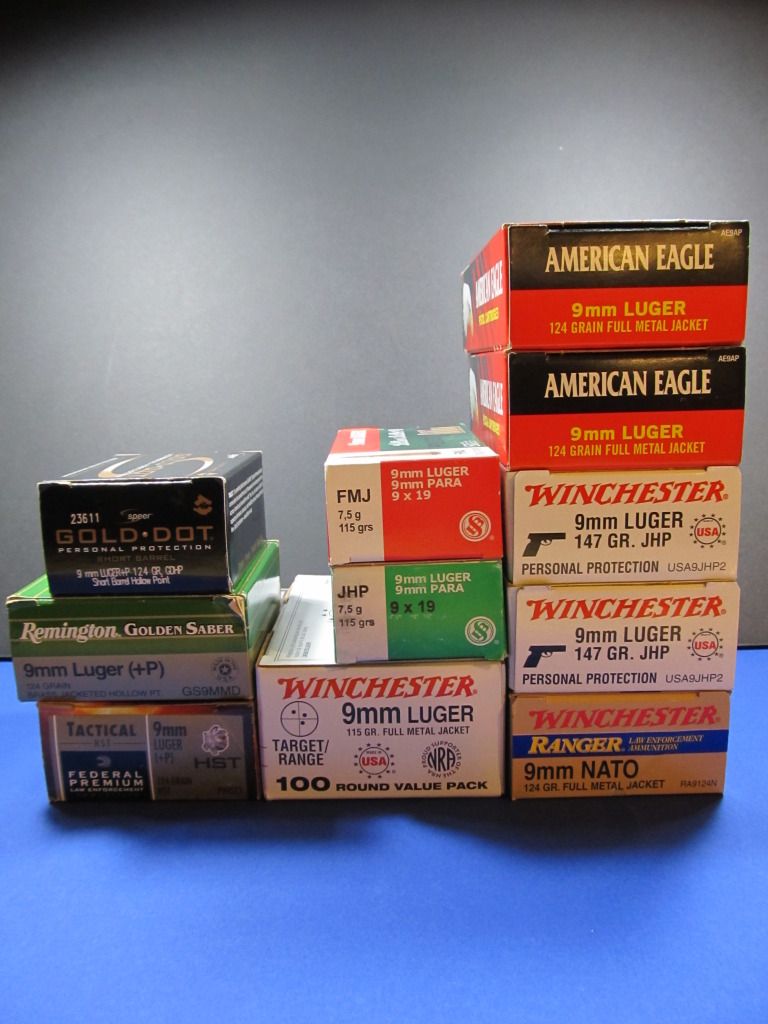 Two Days Later
I did manage to get out to the range for my initial shoot with the XR9-S this afternoon between baseball games. Given a choice, I will always try to do my range reviews at an outdoor range vs. an indoor range. The light is always better and the video quality improves dramatically. The down side is I sometimes get a bad weather day, like today, and it is either raining or windy. Today the rain stayed away, but the wind was out of control. If it would have been blowing from one direction, I could have coped by weighing down my target stand, but it was swirling and blowing from multiple directions. I did the best I could, but if you notice the edits in my range video it's mostly because I was constantly heading downrange to reset my target stand that had blown over.
Rather than write a bunch about the range visit, I encourage you to view the video instead. After the video, I'll wrap up with my final thoughts on the XR9-S.
In case you don't watch the video, I'll provide a short recap here. I really enjoyed my afternoon with my XR9-S. For a micro 9mm pocket pistol, the XR9 is incredibly easy to shoot. I've experienced discomfort with other micro 9mm pistols, but today I had none. If it wasn't for the windy weather and my need to get off the range and back to the house for the next ball game, I would have run at least another 100 rounds through the pistol. I did shoot at least 150 rounds today and enjoyed the heck out of the experience. Overall the XR9-S is very easy to shoot and functioned well with all the different ammos I ran though it. So far I have not found an ammo the pistol doesn't like.
It's hard for me to curb my enthusiasm about the XR9-S. It really is easy to shoot and shoot well without a huge learning curve. I previously measured the trigger pull with a Lyman Digital Trigger Pull Gauge in the high 7 to low 8 pounds. Even though it's heavier than some of the other striker fired pistols in this class, I found the trigger to be very smooth and without the spring stacking you experience with some other hammer fired pistols. I'm looking forward to my next range trip with my Boberg and know it will quickly become one of my favorite concealed carry choices.
Unfortunately, you can't just go down to your local firearm dealer and pick up a new Boberg. As they continue to ramp up their production, all sales are done directly with the manufacturer. If you want a XR9-S you will need to add yourself to their Order Queue. No deposit is required to get added to the queue. As new XR9-S are built, they are offered to the order queue based on date they signed up on the queue. If you want your XR9-S, you must pay in full with shipment promised in no more than 8 weeks. I got my invitation to purchase in March and received confirmation of shipment less than 2 weeks later. I thought this was a great way to do business since the prospective owner does not need to send in a deposit when signing up on the queue.
I'm really glad I added myself to the XR9-S order queue back in September of 2011. I really like this new Boberg and look forward to mastering it as I continue to practice with it in the coming months. For me the really nice part is I can focus on learning the pistol instead of spending time and energy working through issues with ammo, feeding, extraction, and the plethora of other problems that seem to pop up with little 9mm pocket rockets. The price and or availability of the XR9-S may turn some folks away, but if you aren't in a hurry I think it might be worth your time and money to check one out.