Just wanted to post a quick update that Sig notified me to expect my P938 return on Thursday 7/12. That's a pretty quick turn around considering I dropped it off with the shipper on Thursday 7/5. If the weather stays nice, I'll be back out on the range this weekend to confirm if my issues have been resolved.
While the Sig was back for service, I decided to order a custom hybrid/tuckable holster that I will try at 4 or 5 O'clock along with the Remora that's on the way from Alan. I really like the Remora holsters at 2 O'clock with an un-tucked shirt. It never hurts to have some different carry options available. The hybrid maker sent me a picture of the finished holster (below) along with my tracking number. The hybrid is due to arrive Friday and the Remora should be here any day now.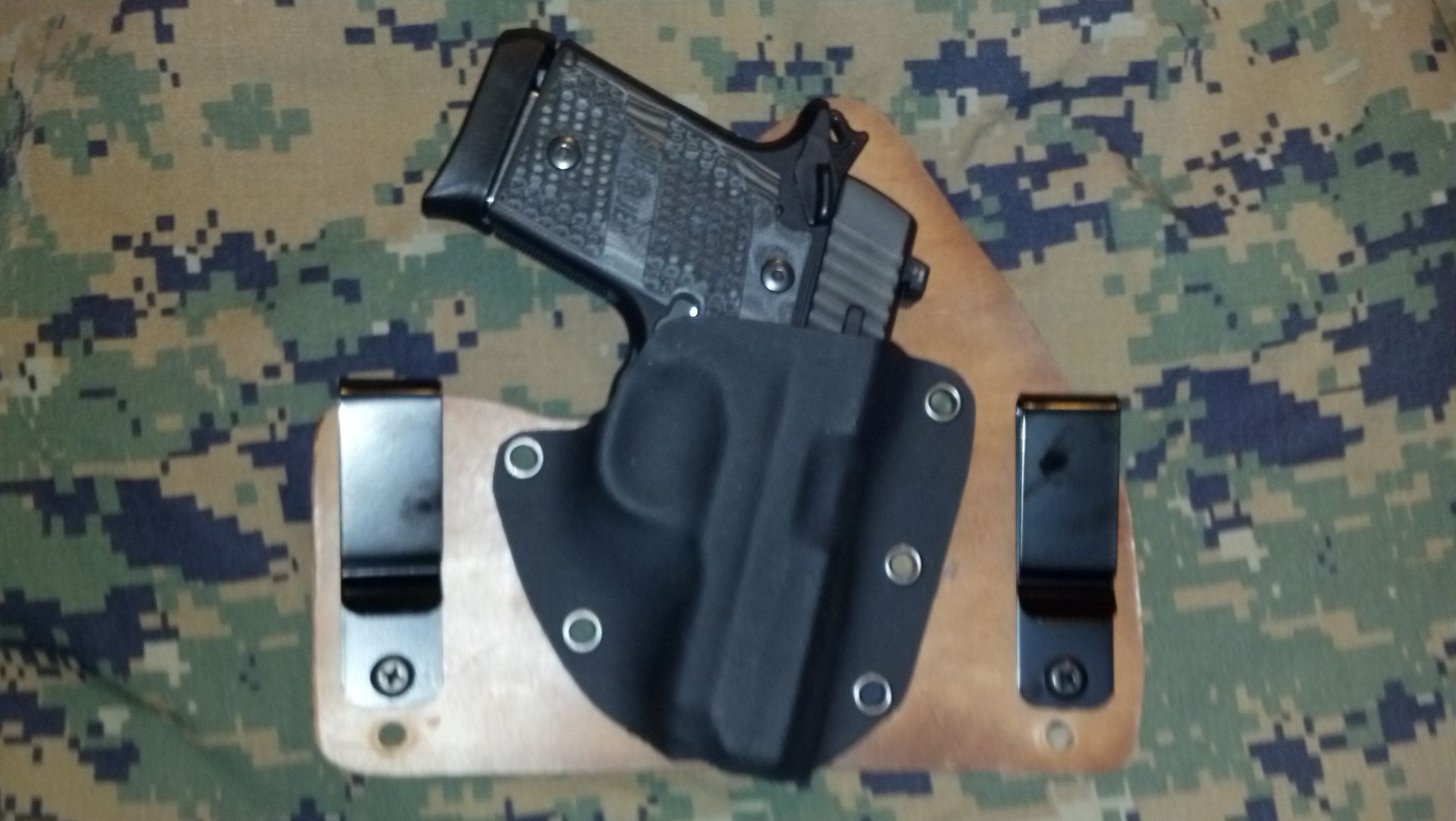 I'm anxious to get back out on the range and do some draw and fire from concealment drills. The real acid test to see if the P938 is really a worthy addition to the CC rotation. I sure hope it turns out to be viable option.
VZ has not yet responded to my request for information about the possibility of coming out with single color G10 grips for the P938. They make 4 different grip patterns for the P238, so it seems logical they would expand to cover the P938 too. Back on June 26th they confirmed receipt of my inquiry and let me know they would be contacting me shortly. I really hope they decide to get into the P938 business. The stock grips are functionally fine, but the colorway is just a little too busy for my preference on a carry pistol.