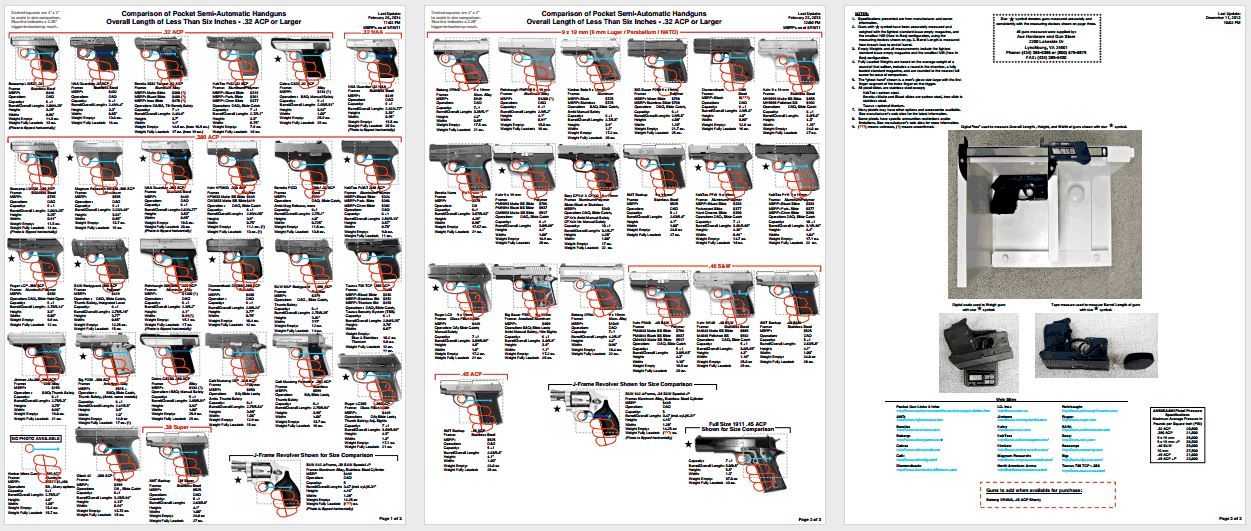 One of the perks of running this blog is frequent interaction with the folks that watch the videos and read the blog posts. One type of question I'm frequently asked is to compare the size, weight, and pocket-ability of one handgun versus another. While I wish I had the funds to own them all, the sad truth is that I have to pick and choose what I purchase just like everyone else. I also realize that running this blog implies a small amount of experience/expertise with pocket pistols so it's long overdue that I share my go-to source for comparison questions like these.
I don't know if the creator/owner of this chart is named Bob O. or Bobo so I apologize in advance for that. Generally referred to as Bobo's Pocket Auto Comparison Chart around the internet, the chart has become a valuable resource for prospective buyers who wish to compare the relative sizes of different handguns before they head out to make the hands-on buying decision. You can view the chart through the following link.
Bobo's Pocket Auto Comparison Chart
I certainly appreciate the work that goes into keeping this chart up to date. If I had unlimited funds, this would be my shopping list. It's frequently updated, and has all the latest and greatest pocket handguns represented. You should check it out.